It is for the genuine love for traditional tastes and authentic Santorini Gastronomy that Anemomilos Restaurant was created by the Kokkalis Family 30 years ago! 
A story of tastes and aromas. A gastronomic route that brings together and shares the love for the gastronomy of Santorini and the Mediterranean! 
Thirty years ago, in 1989 George Kokkalis opened Anemomilos Restaurant in Oia, as part of Anemomilos Hotel. His previous experience as a chef on-board cruise ships and his love for his hometown's culinary tradition was the basis of his endeavour, and he focused all his love and passion to creating homemade, traditional dishes that reflect Oia's unique character.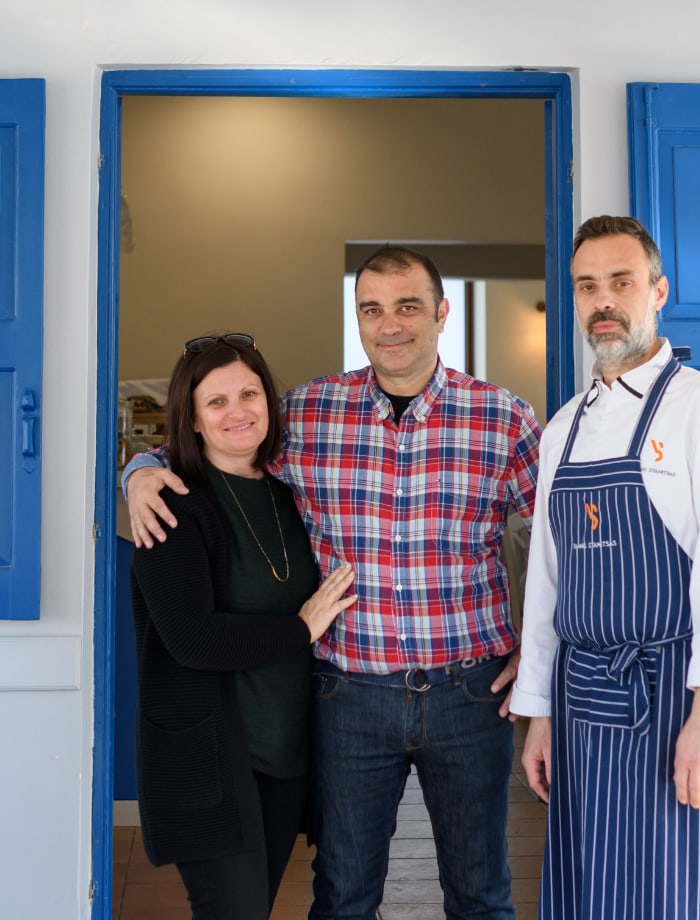 Little has changed over the past few years in the Anemomilos menu; the traditional recipes of George's wife Maroussa are behind all our homemade dishes, the vegetables and herbs used for our dishes come from our very own vegetable garden, and our breakfast buffet features daily special homemade pies and desserts, just like it always did. 
Now, the second generation of the Kokkalis family, Spiros with his wife Margarita, are in charge of the restaurant, people who genuinely love the island, its products and its gastronomy and who wish from their hearts to continue the legacy of Anemomilos Restaurant for at least another thirty years to come.